Regional Engagement - DIHs
Digital Innovation Hubs support businesses and companies in their digital transformation and promote cooperation among them. To this end, a special focus is placed on AI to provide support for the preparation of upcoming policies and projects. 
Nodes By Business Categories

09.12.2021
| 09:00
- 10.12.2021
| 16:30
(CET)
AI Event
The final AI4EU event will showcase outcomes from the project and will bring together AI experts and SMEs to explore the next steps of the European AI on demand strategy.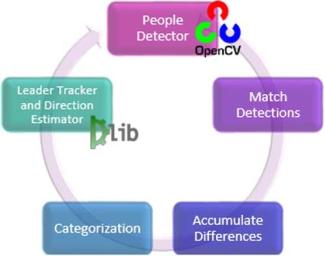 An AI resource to track "group-leader" social interactions within videos