Header 1
Open University of Cyprus (OUC)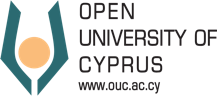 The Open University of Cyprus in Lefkosia (Nicosia), is one of the few online/distance universities in Cyprus. The University was established to fill an important gap for open, telematic, and distance education in the higher education system of the Republic of Cyprus, in response to the growing demand for continuing education and lifelong learning. It is the first and only Higher Education Institution (HEI) in Cyprus that provides open and distance education at the undergraduate and postgraduate levels.
body
Research at the Open University of Cyprus is wide-ranging and interdisciplinary. It includes both individual projects of its academic and research staff as well as collaborative efforts that involve local and international Universities, research centres and institutions. Thanks to its internationalisation strategy, OUC develops strong and effective partnerships with foreign research teams, which provide opportunities for international collaboration and active involvement in multidisciplinary projects, covering emerging developments in various fields:
arts, theatre, history and archaeology,

communication, journalism and social information systems,

educational sciences, literature and linguistics, law,

health sciences, health economics and applied statistics,

business administration, economics, and management,

educational technology, eLearning,

environment, ecology and climate change,

information and communication technologies, artificial intelligence, telecommunications.
Research activities are financed by the University's state-funded budget or receive external funding from various national, European and international organisations and programmes, such as Horizon 2020, Erasmus+, LIFE+, and Interreg. 
Address
33, Yiannou Kranidioti Avenue
2220 Nicosia
Cyprus